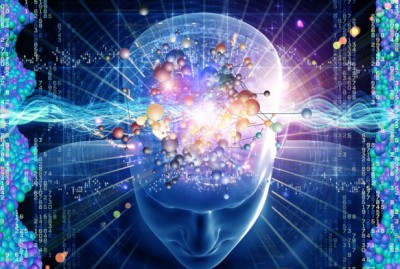 "The Cautioning Mind Scan" that affects your therapy
Counselling is often an exploration of the unconscious mind and the way it effects us. It can provide you with some wonderful insights but can also throw up obstacles that you never saw coming.
You can gain new ways of dealing with troubling emotions, the strength to handle intimacy, insight into your minds workings and more creative ability.
There is one thing that can stand in the way of you accessing these benefits however – "The Cautioning Mind Scan".
Ultimately, understanding it is one of the main keys to good therapy but it can also be the thing that most undermines the process.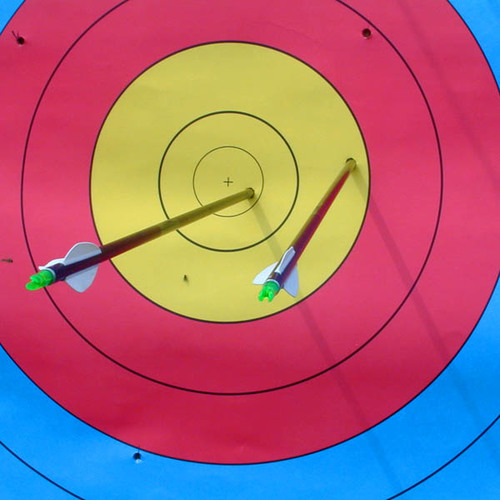 Trepidation
You will almost certainly enter therapy wanting to discover the root of your problems and to make sense of them so that they don't continue to trouble you.
You are however human so pain is not something you are going to be particularly looking forward to facing. This often leads to a fear of actually looking at the root causes of your difficulties, which can be debilitating in itself.
This trepidation will almost certainly enter the room with you as you embark upon your therapeutic journey and will show itself in various ways:
Anger that may be present.
The tension that you feel.
The anxiety present in you.
The constant switching between recognising progress and feeling stuck.
In the stories that you choose to share with your counsellor.
Although you consciously and deliberately enter the room, your mind may not be so certain that it wants to face up to things and so your primary, unconscious "Mind Scan" may stall, hitting upon fear and anxiety.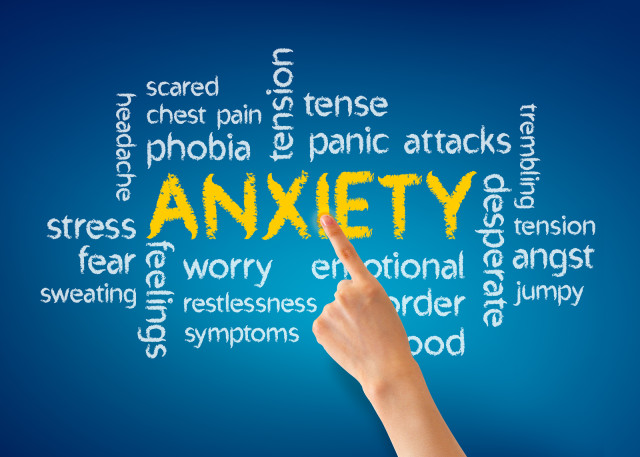 It is like getting on a plane whilst at the same time not being certain where you are going and moreover not even sure that you want to reach the destination.
Your bags are however already stowed on board, packed with your emotions, internal conflicts, your past memories and conscious and unconscious thoughts. You take them with you on your journey in the hope that when you land (in the counselling room) you will be able to unpack them and put them in to some sort of order. If you "land" and find yourself struggling to unpack however then they will come out unconsciously and that will then affect the process.
It shouldn't be forgotten that the counselling room is a microcosm of the outside world and so if your mind scans hits upon these anxieties in the counselling room then it is almost certainly carrying out the same scan and getting the same results in your other relationships.
What is "The Cautioning Mind Scan"?
One way of describing the unconscious mixed feelings that can often happen when you enter therapy (or any new relationship for that matter) is "The Cautioning Mind Scan".
Mark Gatland, inventor of Mind Scan Theory, describes the way a counsellor must be constantly aware of "The Cautioning Mind Scan" as follows: 
"From the moment the client enters the room I am seeking to understand their "Cautioning Mind Scan". The client will have an unconscious belief as to how a relationship will develop and this will, in many cases, lead them to believe that it will be a painful experience.
These unconscious beliefs will be the result of the mind having "scanned" for evidence from previous relationships (more often than not from childhood) as to how this new one may turn out.
It will be the same scan that the client carries out in their life outside of the counselling room and so gives a very good indication as to what they may be struggling with.
The most significant memories (those which had the most impact) will be the first ones the scan hits upon and so will also be the ones that the client sees as most likely to reoccur. This unconscious "Cautioning Scan" will present as mixed feelings at a conscious level and will quite often lead to a belief that the process is most likely to fail.
Counsellors and clients need to be aware of this and the affect it will have on the process itself."
Extracted from "Mind Scan Theory" with permission.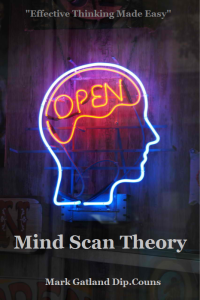 Where Does It Come From?
So we know that "The Cautioning Mind Scan" happens at a, mainly, subconscious level but where does it actually come from?
Well, the mind is constantly building up a database of experiences from which to work from. It needs to be able to make quick decisions as to how things will work out and therefore which actions to take in any given scenario.
When it comes to a new relationship things are no different. It runs a subconscious scan as to the likely outcome and it then decides how best (judged on previous experiences) to respond based on the most significant results it hits upon.
If previous relationships (and often your childhood ones are the most significant) have resulted in more pain than joy for you then a "Cautioning" result may be returned.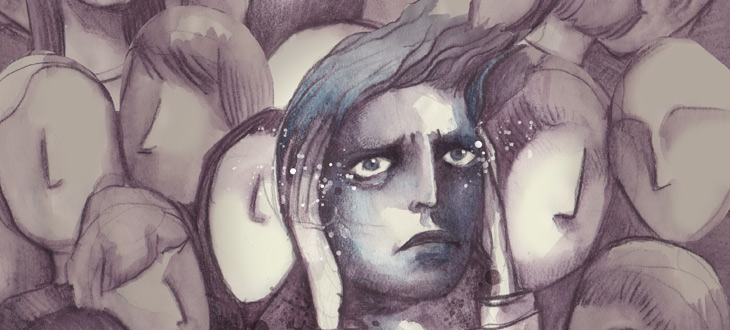 As a lot of these previous experiences have been so painful (i.e. they represent larger objects in the scan than the joyful ones) the client will automatically hit upon them and will unconsciously come to the conclusion that every new relationship will cause the same pain.
The mind will then work to protect them from being surprised by a repeat of it.
The issue develops when this scan result, which the mind initially used to protect itself, becomes a destructive force.
The client cannot see an alternative and therefore, believing they are faced with more pain, subconsciously seeks evidence to prove that this new relationship will turn out in the same way as the results it discovered in the "Scan".
Changing The Scan Results
The beauty of counseling is that your therapist can usually see this happening in front of them and can therefore address it over time.
If you both take note of the underlying feelings that your "Mind Scan" causes you to have when you face a new relationship (or any situation for that matter) then you have the ability to address the suffering that lays beneath it.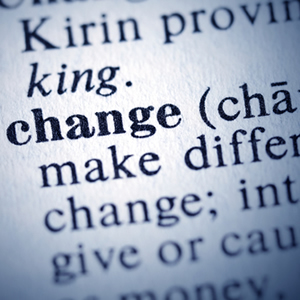 If you are seeing a counsellor already or are thinking about entering into therapy then try and be aware of your thought processes on it. Think about the feelings that it raises in you.
Are they fear, scepticism, negativity, anxiety, anger, paranoia or doubt?
If so raise them with your counsellor.
They may be uncomfortable for you to discuss but they represent a lot more than just your feelings about the counseling process itself.
They may well hold the key to understanding what your underlying processes are and where they actually originate from.