Life's stresses all becoming a bit too much, fancy a break where opulence is the norm, personal service is available to take care of your every whim and paradise sits just outside your window? Whatever your idea of paradise at least one of these resorts should tickle your fancy.
Wakaya Club, Fiji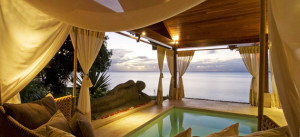 On the edge of the Pacific Ocean, "Heaven on Earth" or Fiji as it's sometimes known, is one of the most beautiful places imaginable. With miles of white sandy beaches and completely surrounded by coral reef there can be few places better to unwind and forget your troubles. Wakaya Club is the jewel in the crown, the ultimate place to relax and find yourself again.
Ten beautiful free standing waterfront properties, each with over 1,700 square feet of your own private space are yours to call home for the duration. Your own personal garden to relax in, spacious living areas and amazing wet bar make things a little more comfortable and if all this luxury leaves you needing a lie down you can always stretch out on single and double hammocks strung between coconut palms.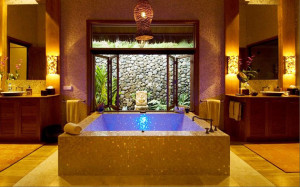 North Island, Seychelles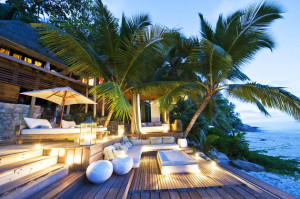 An entire island bought purely for the purpose of protecting natural habitats. Beautiful handcrafted wooden villas, crystal clear waters and endless island retreat activities to keep you busy.
The Seychelles are part of what is the biggest coral reef system in the world so as for diving, well you're not going to find anywhere better.
If the stunning beaches and seafront villas aren't enough for you then just jump in your own personal buggy and go exploring.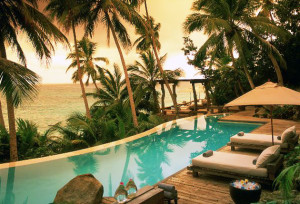 Turtle Island, Fiji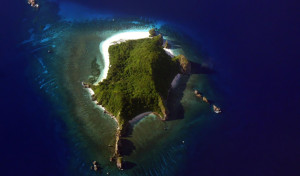 Imagine an island where the view from every villa was of the gorgeous Yasawa Islands and the Blue Lagoon. There are few locations more opulent than Turtle Island with it's 14 couples maximum occupancy and handcrafted villas. Privacy is the key to this island and as such it has attracted some of the world's biggest stars.
With seven private beaches you are encouraged to relax and be at one with nature.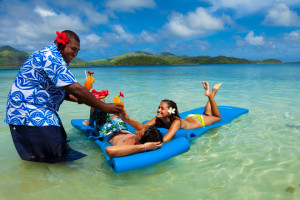 Fregate Private Island, Seychelles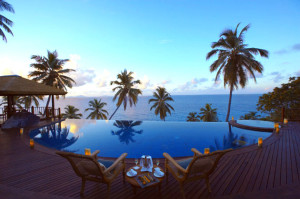 Head just south of the Equator and you will find an island of unparalleled beauty in the one of the most secluded area's on the planet. Fregate Island is about as peaceful as you can get. With sixteen stunning villas, one of which is presidential this island provides the ultimate in luxury and a great place to get back in touch with nature. Perfect for couples and families alike we can't recommend Fregate highly enough.
Hotel le Toiny, St Barts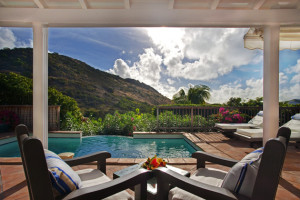 With beautiful views of the Caribbean Sea and the bay, Hotel le Toiny lies in the Cote Sauvage area of the island.
Amidst the lush tropical vegetation you will find 15 stunning bungalows all with their own private gardens.
Whether you partake in golf, big game fishing or state of the art body fitness with the endless activities on offer you will never run out of things to do.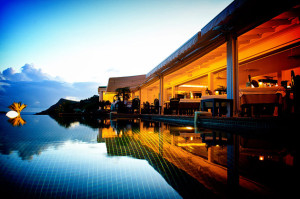 Burj Al-Arab, Dubai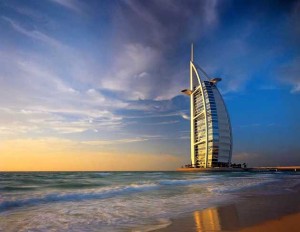 With six award winning restaurants, private reception areas for each floor and elite butler service this is the hotel to make you feel like the glitterati.
Designed to look like a "sail in the wind" the 7 star Burj Al-Arab sits upon the exquisite Dubai coastline. If you really want to experience it in style upgrade your experience with helicopter transfer and tour of the state along with a chauffeur driven Rolls Royce for the duration.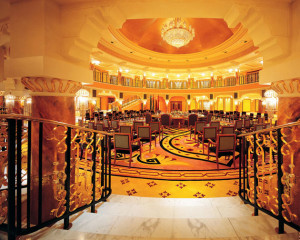 Armani Hotel, Dubai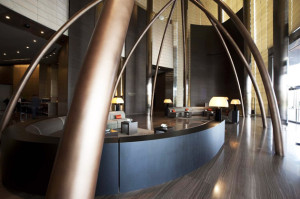 How hard is it to provide a homely atmosphere alongside the ultimate in luxury, well Armani have achieved it in the most sophisticated of ways.
Personally designed by Giorgio Armani himself this exclusive residence has seven world leading restaurants serving everything from French to Japanese cuisine.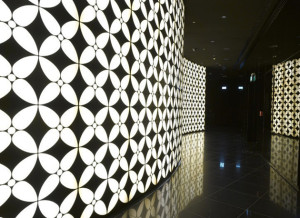 Amanruya, Bodrum Peninsula, Turkey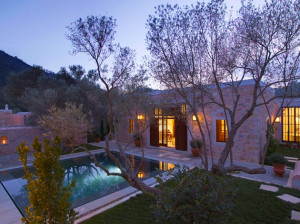 Natural beauty, serene landscapes and the most amazing sunsets imaginable. The Bodrum Peninsula in the Mediterranean is abound with history and charm and the Amanruya (Sanskrit for peace) is at the heart of it.
Each pool terrace cottage has it's own garden and private swimming pool and if this isn't enough the resort offers competition level tennis courts, boutiques, an art gallery, a three storey library and two amazing spa suites.
If you are lucky enough to visit then prepare to be mesmerized by Amanruya's beauty.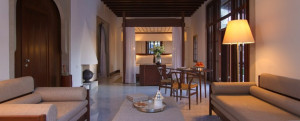 Le Sirenuse, Amalfi Coast, Italy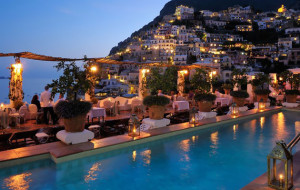 In 1951, this elegant resort opened after the Marchese Sersale family renovated their old summer house and made it into a 59-room hotel. Located in the middle of the village of Positano, Le Sirenuse has an at home feel while still maintaining a hotel atmosphere. All of the rooms look over the Bay of Positano, have private terraces and balconies, and the flooring is ornately crafted with handmade tiles. The hotel resort has its own designer boutique and its very own fragrance line called Eau D"Italie. For more information on Le Sirenuse, Italy,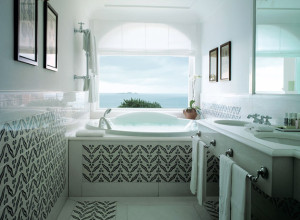 W Hotel, Puerto Rico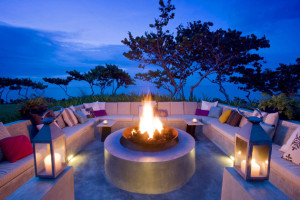 Stylish, eclectic, contemporary, natural aesthetics and modern architecture. All words that perfectly sum up this most glorious hotel on the amazing Vieques Island.
With stunning views of the Caribbean, Puerto Rico's mountains and the impressive bay area each room provides you with a luxurious retreat from everyday life. Be it the 400 thread Egyptian cotton sheets, the world famous WET bar or the 24 hour in room al a carte room service everything in this stunning hotel is designed to pamper you from the minute you arrive.